Text: Markus Braun, DMB
Bike Balance Board pro – TOGU presented at the EUROBIKE, the new version of the Bike Balance Board – the innovative training tool for mountain bikers.
– Bike Balance Board – Train as World Champion and upgrade your bike skills
– Bike Balance Board – the exerciser with fun and addictive.
The innovative training device specifically for mountain bikers, was awarded the Design and Innovation Award DIA, in a new version – the Bike TOGU Balance Board Pro.
Ideal to train the dynamic balance, coordination, flexibility and strength – the skills that are crucial for mountain biking.
The posture during training on the Bike Balance Board is modeled on the bike to the driver's attitude. In this way, muscles and fine motor skills are trained simultaneously and bike-specific. Changing the air pressure of the ball can adjust the level of difficulty accordingly.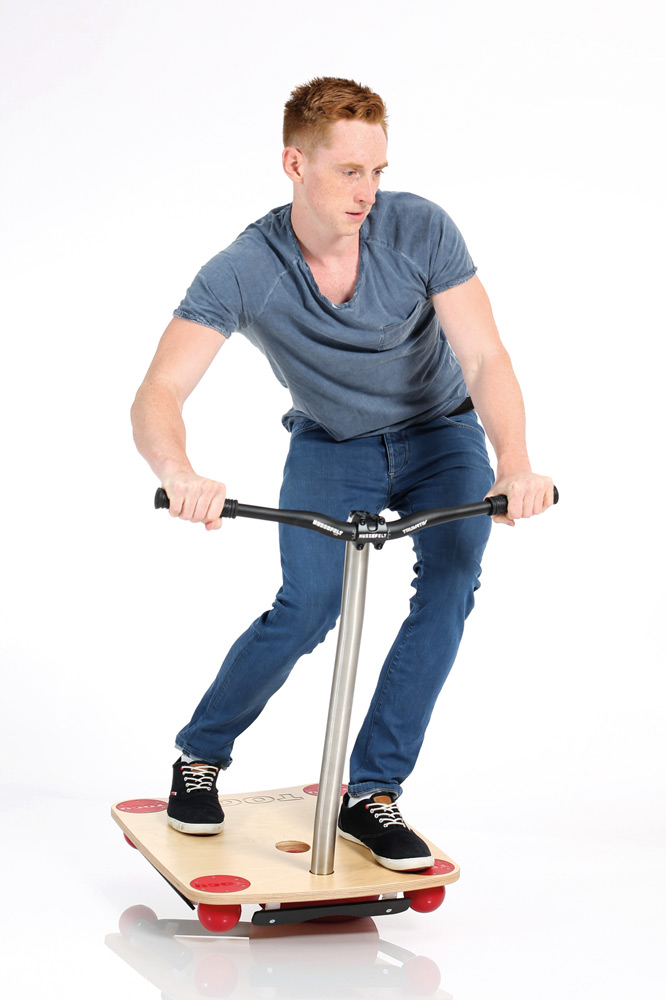 Thomas Frischknecht, Team Director, ODLO SCOTT MTB Racing Team:
"The TOGU Bike Balance Board fits perfectly into our training and the athletes like this kind of coordination and strength exercise."
The TOGU Bike Balance Board is available on www.togu.de. The suggested retail price recommendation is 379, – € (Pro version) and 599, – € (Classic version).
For beginners TOGU offers the Bike Balance Board easy (279,-€)