Text: Medical Park Chiemsee, Bernau/Felden
A 17-person delegation of Russian doctors and their associates from the TOGU partner Nikamed visited the Medical Park Chiemsee and were very impressed by the therapies offered, the equipment and the location of the clinic.
TOGU GmbH manufacturers air-filled training and therapy equipment in the area of health, fitness and sport, and is a partner of the Medical Park Chiemsee. Some of the training equipment used there is supplied by Togu, who manufactures their products nearby in Prien am Chiemsee. On an international level Nikamed, a manufacturer of orthopaedic aids located in Russia, is the exclusive partner for distribution of TOGU equipment and has been honoured with many awards for their positive contribution to society.
TOGU and Nikamed regularly organise exchanges between Russian doctors and German health facilities. The focus is, amongst other things, on the usage of the training and therapy equipment in modern rehabilitation and therapy. This year a visit to the Medical Park Chiemsee was on the programme.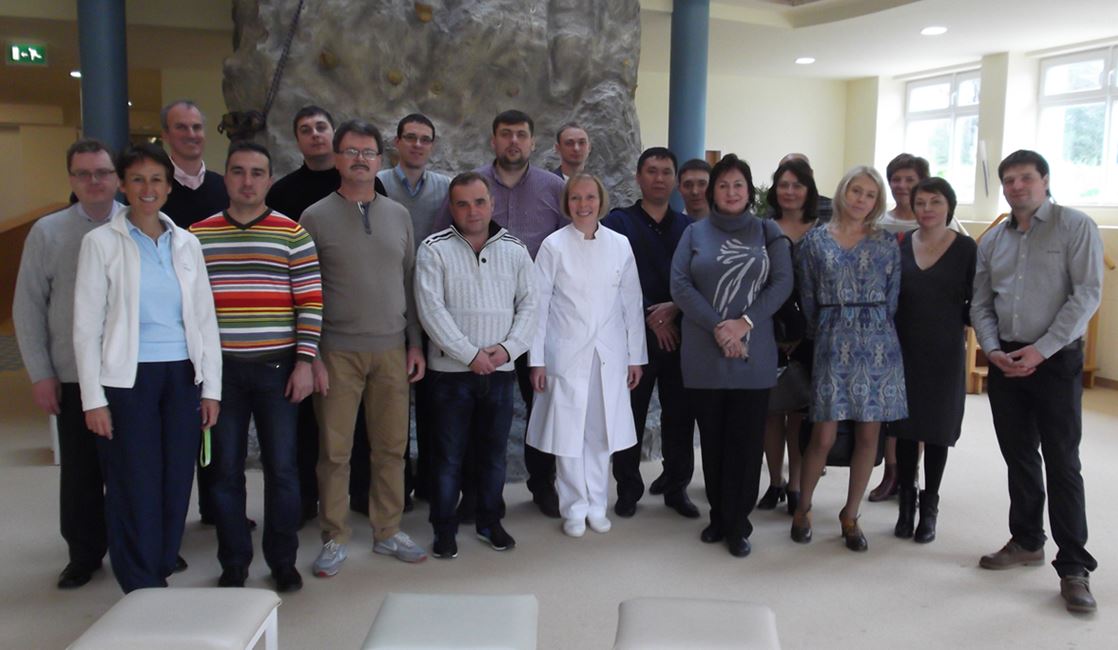 Ursula Nüsslein, Head of Therapy at Medical Park Chiemsee, welcomed the guests and guided the delegation through all areas of the facility. In the therapy areas she talked about their experiences with practical day-to-day use of the training and therapy equipment. This look at practical use aimed to focus the quality consciousness of the doctors with regard to the equipment used in a professional environment, and to help carry the knowledge gained into their own day-to-day work.
More information at www.medicalpark.de