Firmly established cooperation with the "Rheinischer Turnerbund" (RTB – Rhineland Gymnastics Association) has evolved from years of successful cooperation. Both sides are looking forward to joint projects and active exchange.
For example, TOGU will provide support at the Fitness and Health Conference, which will take place on 12/13.10.2013 in Wesseling (south of Cologne).
Portrait of the "Rheinischer Turnerbund"               

With over 300,000 members in 1,100 associations, the RTB is one of the largest specialist associations in North Rhine-Westphalia. It is organised into 19 regional gymnastics federations and associations. As a professional association with a high profile and high level of expertise, the RTB and its partners from sport, the economy and education actively shape the future, and it is thus a service provider for its associations and members.
A force on the Rhine: gymnastics, fitness and sport
The RTB is responsible for all modern forms of the varied sport of gymnastics, which have developed as mass, recreational and health sports, as competitive sports and as an Olympic event. Their range of sporting functions, social commitment and qualification of trainers, course instructors and coaches is characterised by competence and high performance. International and national high-performance sport events round off the profile of the "Rheinischer Turnerbund".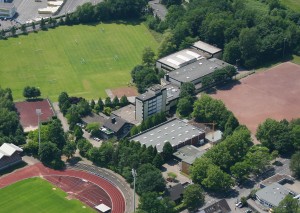 More info about the "Rheinischer Turnerbund"