Active sitting to prevent back problems
Strengthening the back muscles at the office, at home or when out and about – that's what the TOGU Dynair Comfort Wedge Ballkissen promises. It is perfect for anyone who needs to sit a lot in their everyday life. This is because the adaptable, ergonomic, air-filled cushion makes active, dynamic and healthy sitting possible – thus preventing back pain and tension. It increases both the fitness and well-being of the user, contributing to an all-around positive attitude to life. The Dynair Comfort Wedge Ballkissen is made in Germany and comes with a 30-year manufacturer guarantee.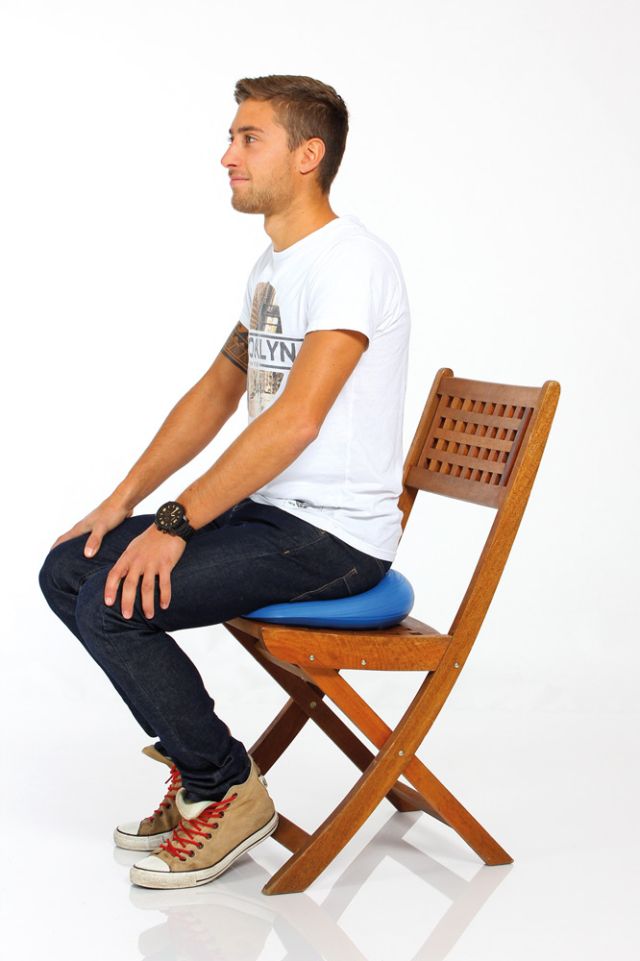 Do friends, acquaintances or colleagues often complain about back pain or tension? It might be excessive sitting in the workplace that is causing their problems. The solution may be a Dynair Comfort Wedge Ballkissen by TOGU. The seat cushion is an ideal gift for young and old, and not just for a birthday or Easter, but also as a small gift for any time. Naturally you can also treat yourself. This practical gift is sure not to be forgotten.
As well as the cushion, TOGU has also developed the concept of "Healthy Training" in close cooperation with medical professionals. This includes various 15 minute training programmes which are available for free online – some of these exercises use the Dynair Ballkissen very effectively.
For a healthy back – the Dynair Comfort Wedge Ballkissen
The moving support of the cushion means constant balancing movements are required, creating alternation between  muscle tensing and relaxing. Torso-stabilising muscles are also activated. This active dynamism means that tissues and joints also remain active, and the intervertebral discs are supplied with nutrients. As well as this, the air-filled cushion also aids a sense of balance. Rigid misalignment which can be caused by sitting is avoided.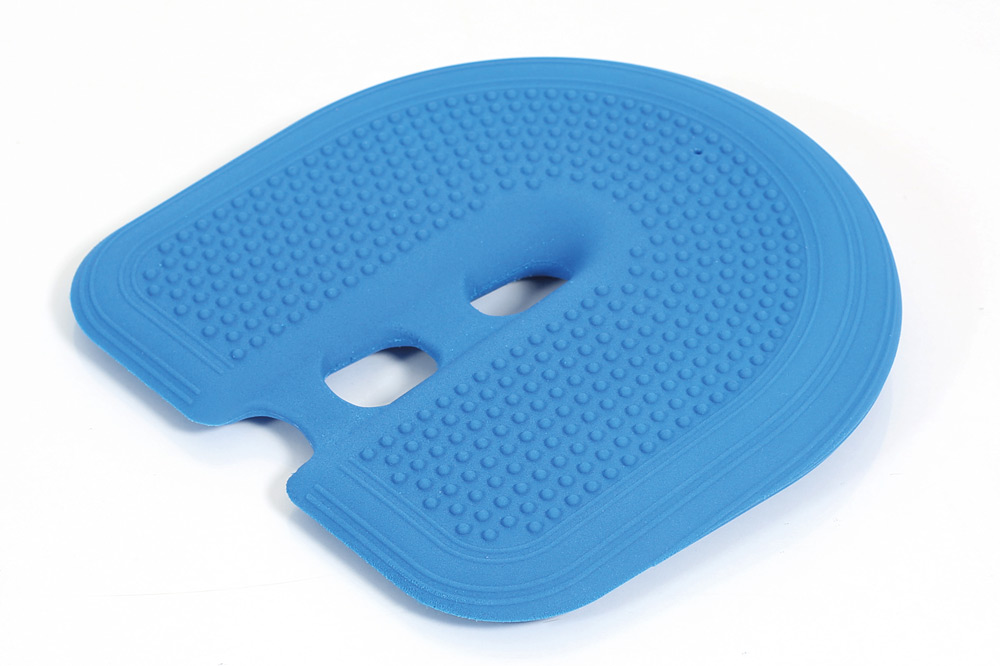 Recommended by experts – the Dynair Comfort Wedge Ballkissen
Medical professionals are also impressed by the TOGU product as part of the "Healthy Training" concept. For example Dr. med. Gerrit Sommer says: "The functional shape and dynamic, active sitting mean that the equipment from the Healthy Posture series by TOGU prevents back problems." He mentions another benefit of the Ballkissen: "The active sitting means that torso-stabilising muscles are also activated, which trains balance and means that rigid misalignment caused by sitting is avoided."
Press contact:
TOC Agentur für Kommunikation GmbH & Co. KG
Moritz Lembeck/Michael Scharnagl
www.press-service.info